Marketing-Automation
Efficient Lead Generation and optimized Contact Management through automated Processes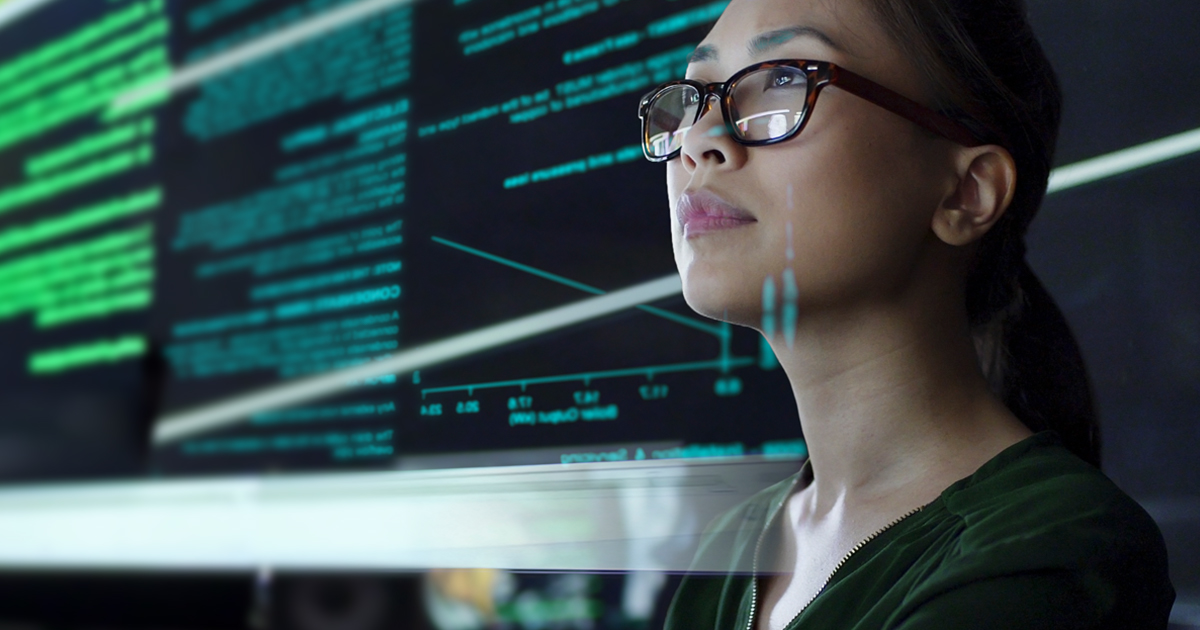 Digitization is bringing about changes in the economy and society, enabling innovative developments in a wide range of areas. In marketing, sales and customer service, there are also exciting approaches and potential for optimizing and automating data, technologies and campaigns. What exactly is marketing automation, what are the advantages and in which fields can automated solutions be effectively implemented?
What is Marketing-Automation?
Automation is a software-supported method of automating various processes in the background and replacing manual procedures, which are costly and time-consuming. For example, digital tools create various possibilities to automate recurring activities, to initiate defined measures at the optimal time and to link workflows. Thus, the use of innovative software solutions increases the efficiency of processes and enables an optimized interaction of marketing, sales and customer service with measurable success.
What are the Advantages of Marketing-Automation?
Automated Planning, Control and Analysis of Campaigns
Structuring and Prioritization of Processes and Measures
Targeted and more effective Communication by addressing with personalized Content at the optimal Time
High Quality Lead Generation
Increase the Conversion Rate to acquire new Customers and strengthen Customer Relationships
Work more efficiently by saving Time, Effort and Budget
Faster Sales Growth
How can Marketing-Automation be used?
In marketing, it is considered crucial to recognize potential prospects early on, to identify willingness to buy and to initiate appropriate measures at the right time in order to ultimately conclude sales.
Lead Generation
Within the marketing activities, lead generation, i.e. the establishment of contacts, has particular potential for automation. In order to make new contacts, the company's visibility in the digital arena must be increased and relevance must be created, for example through search engine marketing and social media marketing, as well as through advertising and relevant content on the website.
By identifying interested parties and guiding potential customers to the website, previously inactive leads are activated. Already active leads are addressed with customized content by providing them with relevant information in exchange for their contact details, depending on user behavior, without receiving random spam messages. In order to reduce the number of cancellations as much as possible, the optimal timing and the type of data retrieval is crucial. For this reason, pre-filled contact forms or linked call-to-action buttons are automatically inserted in the appropriate place.
As a further measure, automated e-mail marketing is used to introduce target group-relevant content in line with user behavior and to initiate personalized e-mail routes along the entire customer journey. An additional social media link expands this strategy with the help of retargeting and feeds social media channels with automated campaigns.
Customer Loyalty
The implementation of digital solutions is also proving its worth in dialog marketing and leads to optimally coordinated customer dialogs and rule-based loyalty programs. A high level of customer satisfaction forms the decisive basis for achieving loyalty among existing customers.
High-performance analysis logarithms run in the background, store the complex data sets generated by users on the Internet and evaluate them in real time in the form of reports for management decisions. The continuous collection of detailed customer and data profiles across multiple contact channels allows companies to maintain a consistent and authentic experience across all customer touch points, providing the customer with an excellent, seamless positive experience – also known as the customer experience.
In what way does Automation play a role in Sales?
Sales receives qualified leads from marketing in the sense of detailed customer profiles and aligns its strategy accordingly. The profile is completed with each click decision of the user and the previously defined content reacts dynamically to individual interactions. The diverse and high-quality customer information as well as transparent processes result in many advantages.
Advantages of the Sales Activities at a glance
Optimal preparation for customer appointments
Early recognition of willingness to buy and deviations in user behavior
Introduction of situation-specific measures with high reaction speed
Increased exploitation of customer potential
Sales automation focuses on the transfer of prospects from lead campaigns to a tool-based and data-supported lead management process. Within this framework, actions are defined systematically and recurring sales processes are automated, such as scheduling, preparation and follow-up of customer appointments, the creation of offers and reports, and the monitoring of open offers. Integrated lead management, such as the distribution, evaluation and prioritization of leads, is facilitated. Acquisition times are shortened, resulting in more deals in less time, and overall sales success can be increased. For successful up- and cross-selling, customers are informed about additional offers and products. In addition, sales promotion measures are automated, such as incentives through vouchers, coupons and raffles. Special online store systems also enable the automated processing of invoicing, shipping and returns.
How can Automation be used effectively in Customer Service?
The goal of customer service is to provide the fastest and most competent support possible for the customer's request. Automation replaces manual routine processes, which are more time and cost intensive. For example, the use of artificial intelligence enables 24/7 real-time communication with high reaction speed. This is made possible, among other things, by the text-based dialog system of a chat bot and support via voice recordings. The holistic interaction is made much more efficient and target-oriented by the personalized customer approach.
Customer feedback is also automated by conducting surveys via chatbots and apps and initiating appropriate complaint management. Customer loyalty programs run via bonus and loyalty programs, customer clubs and win-backs and achieve higher customer loyalty. In the course of automation, self-services are being established and enable independent processing of standard inquiries.
Conclusion
Companies benefit from automation in marketing, sales and customer service – manual processes are replaced and standardized through automation.
The introduction of automation offers great opportunities for companies, especially small and medium-sized enterprises with limited resources can use marketing automation to focus more on value-creating tasks.
The custom-fit networking of data, technology and campaigns and the associated selection and implementation of databases, software and campaigns is becoming a decisive competitive factor for a company's marketing, sales and customer service.
Your Press Contact:
2HM Business Services GmbH
Emmerich-Josef-Str. 5
55116 Mainz
Your Contact Person:
Christian Burst
E-Mail: christian.burst@2hm-bs.com
Tel: +49 6131-1437168