Trust | Partnership | Results








Our agency services for Digital Marketing
SEA - Google
Ad Placement & Analytics
Google Potential Analysis
Setup of the Google Account
Management GoogleAds Campaigns
Display Network & Youtube
Google MyBusiness
Google Analytics
Online Dashboard
SEO - Google
Search Engine Optimization
SEO Potential Analysis
Recommendations for action
SEO Concept
SEO Implementation
Operational Management
Digital
Marketplaces - amazon & Co.
Installation of Marketplace a.o. amazon, Google Shopping, Zalando
Marketplace Management
Advertisement Management
SEO Optimization
Technical Support
Search Engine Marketing: SEA & Google Ads
Google Ads is called the advertising system of the search machine Google, which is with a market share of over 90 per cent world-wide for customers the entrance gate for search inquiries. Use this efficient digital form of advertising to target potential customers with ads about their specific search queries!
By placing an ad on Google, your text or display ads appear in relevant environments on the Google Search, YouTube or Display Network platforms. Gain contacts and leads!
Gain more leads and increase your sales through ads on Google!
Consulting: In a personal conversation we determine your goals
Analysis: We analyze the potentials and give budget recommendations
Setup: We set up your account, including Google Analytics and other tracking tools
Support: We monitor and optimize the running operation and provide you with reports
Google Display: We are setting up a campaign for Google Display advertising
Remarketing: You receive a remarketing campaign in the Display Network
Banner creation: We create various display banners for mobile & desktop
SEO - Search Engine Optimization
SEO is a valuable tool to be found by customers in Google's organic search results and to continuously increase its digital visibility: With the design of the website and various structural, technical and content adjustments, we ensure that your search engine ranking improves and your company is found on the first page of Google. Better rankings in the search engine result listings ensure that new visitors reach your website.
Sharpen your network profile so that you can be found better
Consulting: In a personal conversation we determine your SEO goals

SEO analysis: We analyze your website in terms of content, technology, structure, backlinks and visibility on the web

SEO concept: Based on the results of the analysis, we develop an SEO concept with key figure-based goals and create a strategy with concrete measures to optimize your organic visibility in Google search results

Implementation: We take over the onpage optimization of your website and optimize URL structure, meta tags, content, HTML structure, link structure, performance for better SEO ranking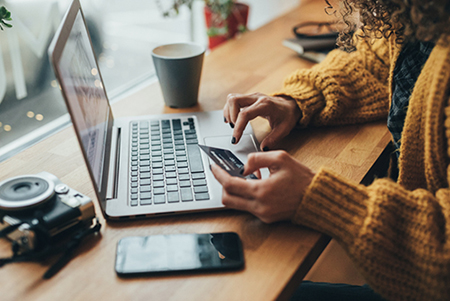 Digital Marketplaces
The high-reach digital marketplaces are an integral part of your customers' shopping behavior. We successfully place your products on amazon, Google, Zalando & Co. and, by means of marketplace optimization (MPO) and ad placement, we ensure that your products achieve the best possible ranking in the search results lists.
Marketplace Management
Setup of marketplaces and account creation

Creation and preparation of product feeds: data sets, images & texts

Product placement on the marketplaces amazon, Google Shopping, Zalando and others

Acquisition and cooperation of new market places and portals

Marketplace optimization for top rankings (keyword analysis, competition analysis)

SEO optimization of product names/ descriptions/ images, conversion optimization

Ad placement and management for product advertising

Creation of banners and advertising material for marketplaces
Technical Management
Technical Support

API Interface Management

Support & Operation
Advantages in SEO & SEA