Trust | Partnership | Results








Our Agency Services in E-Commerce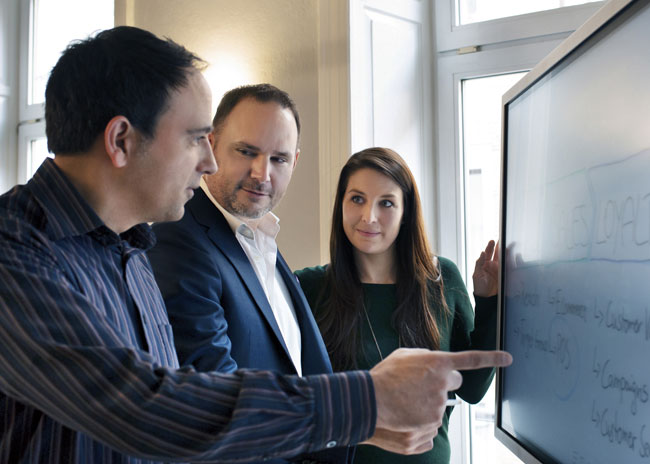 Analysis & Conception
We develop sustainable, individual concepts for your E-Commerce activities. We set goals and develop an individual catalog of measures.
Consulting & Conception
Determination of the actual Situation
Definition of Content & Function
Conception of Target Group oriented Online Applications
Usability
Webdesign & Responsive Design
Search Engine Optimization (SEO)
Programming
Content Management System (CMS)
E-Commerce & Shop System
Plugins and Extensions
User Tracking and Hosting
UX Design
We design a professional layout for you and adapt it according to your ideas. Our experienced store designers always pay attention to an attractive product presentation and consider the technical and economic factors for a successful online store.
Design & Creation
Visual Storytelling
Compliance with CI Specifications
Responsive Design
User Experience Design
Development of Wireframes and MockUps
Rapid Prototyping
Technology
We develop online stores on the leading E-Commerce platforms Shopify, WooCommerce and Shopware. These software solutions are based on the latest technology and meet all requirements for successful E-Commerce.
Programming & Implementation
Frontend Development

Backend Development

HTML5, JavaScript, PHP and CSS3

Web Development

CMS Programming including WordPress, Drupal

Interfaces & API Connections such as Payment, Marketplaces, Logistics, Finance, CRM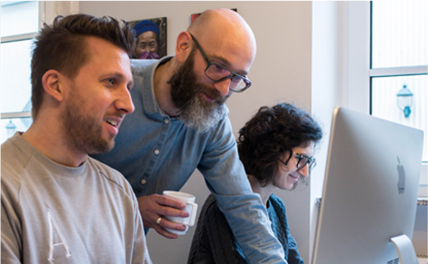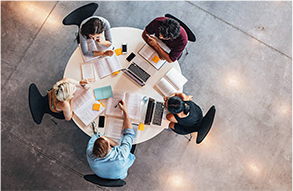 Operational Management
We take care of the ongoing support and development of your online store system.
Support Services
Technical Support

Further Development

Import of Software Releases

Fast Delivery of Security Updates

1st & 2nd Level Support

24/7 Readiness on Request

Content Maintenance and Data Migration

Consulting on Hosting and Server Management
Our Store Solutions - Shopify I WooCommerce I shopware
Shopify is one of the most powerful store systems on the market.
Shopify is a proprietary E-Commerce software. Shopify is mainly a cloud-based online store toolkit for small and medium sized online merchants. Prospective customers can already open a complete and professional Onlineshop with the basic version. Thanks to the simple modular principle, no programming or other technical knowledge is required.
Shopify's goal is to provide small and medium sized online retailers with an easy and fast entry into the online business. For this purpose, Shopify provides its own software in the form of a website construction kit.
The Shopify App Store offers more than 1000 extensions and design templates to customize the functionality or design of your own store. These are available free of charge as well as for a fee.
Shopify is a closed system. Unlike open source software, no changes to the code are possible. Individual desires can be realized however with the help of prefabricated Plugins.
Shopify is a hosted platform. Shopify takes care of the maintenance and security of your store, so you have minimal maintenance to worry about.
The powerful E-Commerce platform based on WordPress.
Start your online sales with one of the most widely used store solutions worldwide. WooCommerce is an open-source solution that is used by companies worldwide to successfully operate digital sales models. With a variety of ready-to-use business and marketing functions, so-called plugins, the most diverse requirements for your online store can be realized quickly and pragmatically.
WooCommerce is a part of WordPress where 26% of the world's websites are hosted. With its modern technical architecture the store solution is suitable for beginners and professionals in E-Commerce.
Your store solution is based on the most popular CMS in the world. WooCommerce seamlessly integrates E-Commerce and online content. Everything you need for your digital sales is in one place.
WooCommerce is completely open source. That means you can modify and adapt everything.
WooCommerce is a lean store solution, so that you can easily add the desired options and functions for your own online store via plug-ins and extensions. So your online store grows with your ideas.
WooCommerce is suitable for all types of products – from tangible products, digital downloads and tickets to subscriptions.
The store software for demanding E-Commerce projects
Shopware Enterprise is an extremely powerful and highly agile platform for your E-Commerce business model – in B2C or B2B. With the Enterprise platform you can map even complex business processes and individual extensions in a standardized system solution. The modular software architecture allows you to realize cross-channel sales solutions and powerful retailer integration and marketplace models in addition to E-Commerce requirements.
With Shopware you can concentrate fully on your core business. The backend has a well thought-out structure to make it easier for store operators to get started and save time.
State of the Art-Technology
An ultramodern and future-oriented high-end architecture forms the basis of Shopware. PHP 7 and the integration of Elasticsearch are part of it as well as an open API.
You have the possibility to individualize your store very easily. Many adjustments can already be implemented in the backend by default.
Shopware is completely open source. This results in new, helpful customization options that make your store even more attractive.
With Shopware you benefit from a system that is constantly being expanded with innovative functions that make your online store even more successful.
Time is a valuable resource in E-Commerce. In order not to lose any of it, Shopware offers the possibility to get your online store up and running in no time.
Your Benefits
Agile Teams
We design and develop your online store in agile teams. This saves time and resources. We save your budget and you are quickly ready to start with your digital sales solutions.
Mobile first
We work according to the Mobile First principle and set up your online store in a responsive design and with an optimized and proven user interface. This ensures maximum sales and turnover success on all end devices.
Innovative SEO-optimized
Right from the start, all essential aspects of professional search engine optimization – SEO for short – are taken into account. Thus your online store receives top rankings in the search results at Google.
Interface compatible
We connect all necessary interfaces and APIs to payment systems, merchandise management, logistics and other third-party systems directly to the online store.
Secure & Data Protection compliant
We check security holes and fix them with the latest security patches. We ensure all legal requirements according to DSGVO.
Performance-oriented
Our store systems are designed in such a way that they grow technically and system-related with the requirements and an increasing number of customers
References E-Commerce & Online-Shop