Trust | Partnership | Results








Our agency services in E-Mail-Marketing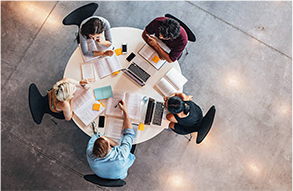 Strategie & Concept
Benefit from our experience in strategy development and conception of your e-mail campaigns and newsletters for relevant customer dialogues!
Overview Services
Inventory E-Mail-Marketing

Strategy Development along the customer journey

Conception of campaign and mailing routes

Concepts for lead generation from e-mail address

Data Concepts for DSGVO compliant address management

Requirement definition and selection of e-mail dispatch system

Lead Management via E-Mail-Marketing

Concepts for Marketing-Automation
Do you know your potential in E-Mail-Marketing?
Ask for our potential analysis! We examine your e-mail marketing on the basis of sound analysis criteria and provide you with concrete recommendations for optimization.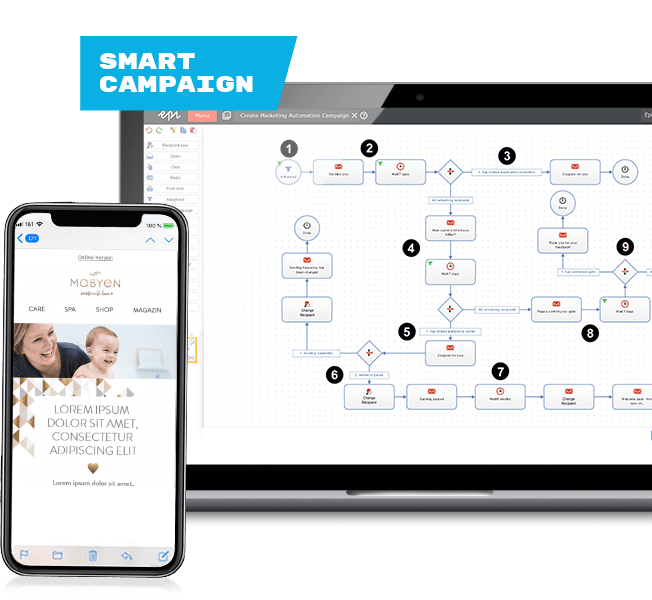 E-Mail Campaign Management
We automate your customer dialogue through trigger-based mailing routes along the customer journey for best customer relations!
Design & Creation
Design of Newsletters and E-Mail Campaigns
Responsive Newsletter Design
Content creation & editing
Campaign Management & Programming
Planning of Campaigns
Content creation & maintenance
Address and Data Management
Programming of templates in responsive design
Integration of the templates into the shipping system
Integration Performance Tracking
Segmentation of receiver groups
Implementation of Automation and trigger-based Mailing lines
A/B testing & optimization
E-Mail system and dispatch control
API connections to third-party systems
Campaign Types
Segmentation: by customer journey / by buying behavior / by socio-demographics Mailing sequences: by customer type / by click behavior / by buying phase Automation & Triggers: by event / by transaction
Reporting and Optimization
Success Monitoring of Campaigns A/B testing for optimization creation of automated reports
E-Mail Dispatch System Solutions
We cooperate with leading technology partners and use this technical infrastructure for your e-mail marketing. Depending on the functional and technical requirements, we use the appropriate e-mail dispatch system for your customer dialogue.
Overview Services
Requirement Definition
Selection & Evaluation of E-Mail Dispatch System
Setup & Configuration E-mail Dispatch System
Automation of E-Mail Campaigns
Connection to tthird party Systems
Operation EMM Systems
Dispatch Control
Legally compliant E-Mail-Marketing according to DSGVO
According to the EU Data Protection Basic Regulation (DSGVO), binding regulations apply to all senders in the context of e-mail-marketing. These include, among other things, obtaining the recipient's unambiguous consent via double opt-in procedures. We check your e-mail-marketing for security gaps and thus ensure that your e-mails are sent in a legally compliant manner.